Services
Please feel free to contact Boulderwall with any request you may have
we are available for bookings for the following
Horse Shows
Dog Shows
Country Fairs/shows
Yard Visits
Demos
please contact us if you have any other ideas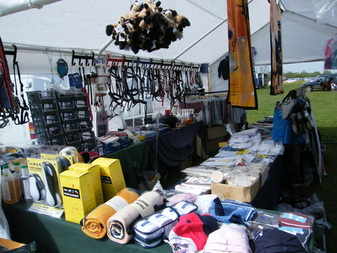 ---
Microchipping
From 6th April 2016 it will be compulsory for owners to ensure dogs are microchipped.
Boulderwall offers a microchipping service here or in the comfort of your pets own home.
Keep your pets safe its a small price to pay for the peace of mind of knowing if your animal becomes lost he or she can easily be reunited with you, collars and tags can easily be removed or lost a microchip is with your pet for life and will be the first thing a vet or animal warden will look for in any lost animal.
I will give discounts for group booking or for breeders please call or email for more details.
Under the control of dogs order 1992 It is law that any dog in a public area should have a collar and tag fitted and engraved with name and address at all times.
---
You can also have your horses rugs cleaned reproofed and repaired by Simply Rugs.
All rugs are collected on a Friday and are returned the following week as good as new ready for the next muddy patch
.
Competitive prices with free quotes on a repairs.
Turnout Rugs

Stable Rugs

Neck covers

Summer sheets and coolers

Thermatex

Travel Boots

Duvets

Saddecloths etc
---
Yard Visits
We have now upgraded our marquee to a purpose built trailer to travel around yards to offer customers the chance to grab a bargain without leaving the yard.
if you would like to book us to visit your yard please email us

[email protected]

or ring 07903 309091
---